Imprint
THE SCENTIST is a registered trademark.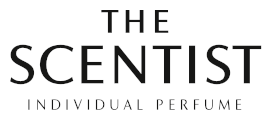 Rondorfer Hauptstraße 33
D-50997 Cologne
Phone +49 (0) 22 33 – 717 62 0
Fax +49 (0) 22 33 – 717 62 62
E-mail: mail@thescentist.com
Internet: www.thescentist.com
Managing Director: Guido Maria Schmitt
HRB 23414, Cologne District Court
Sales tax identification number according to § 27 a sales tax law: DE 811425473
Responsible for content according to § 55 RStV: Guido Schmitt
THE SCENTIST is a registered trademark.
Trademark owner: ars Parfum Creation & Consulting GmbH, Rondorfer Hauptstraße 33, D-50997 Cologne
Disclaimer:
Liability for content
All contents of our website have been created with the utmost care and to the best of our knowledge. However, we cannot assume any liability for the correctness, completeness and topicality of the contents. As a service provider, we are responsible according to § 7 Abs.1 TMG for our own content on these pages according to the general laws. According to §§ 8 to 10 TMG, however, we as a service provider are not obliged to monitor transmitted or stored third-party information or to investigate circumstances that indicate illegal activity. Obligations to remove or block the use of information in accordance with general laws remain unaffected by this.
However, liability in this regard is only possible from the time of becoming aware of a specific infringement. Upon becoming aware of the above-known infringements, we will remove this content immediately.
Limitation of liability for external links
Our website contains redirects ("links") to external websites of third parties. We have no influence on the content of these directly or indirectly linked websites. Therefore, we cannot assume any liability for the correctness of the "external links". The respective providers or operators (authors) of the pages are responsible for the content of the external links.
The external links were checked for possible legal violations at the time of linking and were free of illegal content at the time of linking. A constant review of the content of the external links is not possible without concrete evidence of a violation of the law. In the case of direct or indirect links to the websites of third parties that lie outside our area of responsibility, a liability obligation would only exist in the case if we become aware of the content and it would be technically possible and reasonable for us to prevent the use in the event of illegal content.
This disclaimer also applies to links set within the own website "THE SCENTIST",references from questioners, blog entries and guests of the discussion forum. For illegal, incorrect or incomplete contents and in particular for damages resulting from the use or non-use of such presented information, only the service provider of the page to which reference was made is liable, not the one who merely refers to the respective publication via links.
If we become aware of legal violations, the external links will be removed by us immediately.
Photo credits – Copyright

All image rights are the responsibility of ars Parfum Creation & Consulting GmbH and may not be copied or reused. The present contents of the website "THE SCENTIST" are protected by copyright. All rights reserved. Exceptions are only the downloads offered for use in the original version and content marked as press material. You can use press releases as part of your reporting free of charge and without express permission. In addition, the use of the texts and illustrations, even in excerpts, without our prior written consent violates the provisions of copyright law and is therefore illegal. This applies in particular to all exploitation rights such as reproduction, translation or use in electronic systems. Registered trademarks, trade names, utility models and logos are used on our website. Even if these are not marked as such in the respective places, the corresponding legal provisions apply. The contents of third parties are identified as such. Should you nevertheless become aware of a copyright infringement, we ask for a corresponding notice. Upon becoming aware of legal violations, we will remove such content immediately.
Complaints / Dispute Resolution
For the out-of-court settlement of disputes between entrepreneurs and consumers over contractual obligations arising from online sales contracts, the European Union has set up an online platform to which you can contact http://ec.europa.eu/consumers/odr/. Our e-mail address to be provided in the event of a complaint is: mail@thescentist.com.
Imprint as of 16.03.2022